Meet Dedicated Doctors and Medical Staff at Koala® Center For Sleep & TMJ Disorders Wausau, WI. Call Now.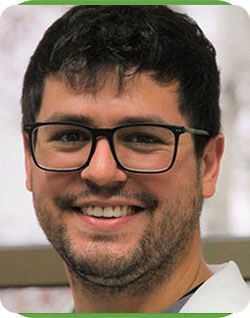 Brian Sorensen, DDS
Dr. Brian Sorensen was born in Wisconsin and raised in the Upper Peninsula of Michigan. He fell in love with Wisconsin while completing his dental education in Milwaukee at the Marquette University School of Dentistry. He graduated in May, 2018.
Upon graduation, Dr. Sorensen settled into the Wausau area where he continued to hone his dental skills at Mosinee Family Dentistry. He still practices there today. When Dr. Sorensen was offered the opportunity to treat patients in a new way with Koala®, he was intrigued and eagerly accepted.
Dr. Sorensen has helped many patients find relief from debilitating symptoms by treating the root cause of their conditions. "I have developed a strong passion for treating Sleep Apnea and TMD patients. Solutions to Sleep Apnea and TMD can be challenging, but Koala® has developed a straightforward solution for these patients. Treating Sleep Apnea and TMD are both rewarding and satisfying; you do not just fix a problem a patient is having, you change their life."
When Dr. Sorensen is not at work, you'll find him and his wife, Jaida, kayaking with their dog in the summer and skiing in the winter. They also enjoy exploring new towns and cities and finding great places to eat. They love hiking while the leaves change and grilling during Packer/Vikings games. (Unfortunately, Jaida is a Vikings fan!) We think you'll really enjoy getting to know Dr. Sorensen.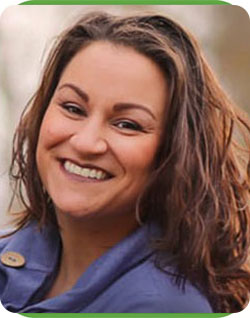 Jackie Rietz, APNP, FNP-C
As an Advanced Practice Nurse Prescriber and Board Certified Family Practice Nurse Practitioner, Jackie's sincere patient-focused and evidence-based care approach to medicine has been developed through years of experience and medical practice. Jackie graduated with her Master's Degree in Nursing from Indiana State University after building a successful medical career as a Registered Nurse for over seven years. She has worked with all age populations and has had a vast amount of experience in emergency medicine, pain management, addiction medicine, interventional cardiology, family practice, and more. Jackie is an active member of the American Association of Nurse Practitioners and is a member of the American Academy of Sleep Medicine. When not practicing medicine, Jackie enjoys an active lifestyle with her family and various hobbies including cooking, baking, playing music, camping and gardening.
Jackie has directly seen the negative impacts that Obstructive Sleep Apnea and TMJ Disorder can have on the lives of her patients. She is eager to provide a successful alternative to patients that have exhausted all other medical efforts. She believes her purpose in life is helping people navigate through health concerns using the most holistic and non-invasive approach possible. Jackie has a special interest in treating patients with orofacial pain (TMD), and in helping patients find relief from sleepless nights.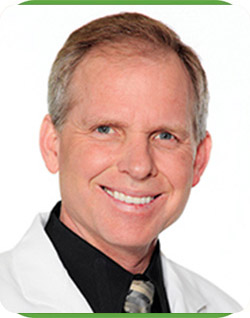 Rod Willey, DDS, D.ACSDD, D.ASBA
Dr. Willey is a Diplomate with the Academy of Clinical Sleep Disorders Disciplines, a Diplomate of the American Sleep and Breathing Academy and serves on the Board of Directors for the Dental Division of the American Sleep and Breathing Academy. He has dedicated his practice to treating sleep disordered breathing, snoring, obstructive sleep apnea, and oral facial pain (TMD). His career path has taken him from general dentistry to the study of functional orthodontics at the United States Dental Institute, to Neuromuscular Occlusion from the prestigious Las Vegas Institute for Advanced Dental Studies, to treatment of Obstructive sleep Apnea with Oral Appliance Therapy. All of these areas deal significantly with the neuromuscular positioning of the lower jaw and have proven to be a natural progression in his post graduate studies. He is the founder and developer of the Koala® Center For Sleep & TMJ Disorders and follows strict medical and dental guidelines for treatment and medical insurance reimbursements for patients. Dr. Willey is a national speaker for conventions and workshops with colleagues and students. Other professional memberships include the American Academy of Dental Sleep Medicine and Academy of Craniofacial Pain.