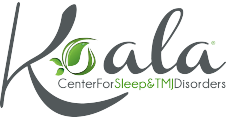 IS SNORING KEEPING YOUR
PARTNER AT A DISTANCE?
Snoring can hurt your relationship and your heart.
Untreated sleep apnea increases your risk of heart attack by 5x. Ask us about treatment options you can live with.
Directions to Koala® Centers For Sleep & TMJ Disorders in Wausau, WI
Check Our Patient Reviews
Dr. Rod Willey, DDS, D.ACSDD, D.ASBA
Dr. Willey is a General Dentist and Diplomate with the Academy of Clinical Sleep Disorders Disciplines, a Diplomate of the American Sleep and Breathing Academy, and serves on the Board of Directors for the Dental Division of the American Sleep and Breathing Academy.
He has dedicated his practice to treating sleep-disordered breathing, snoring, obstructive sleep apnea, and oral facial pain (TMD). His career path has taken him from general dentistry to the study of functional orthodontics at the United States Dental Institute, to Neuromuscular Occlusion from the prestigious Las Vegas Institute for Advanced Dental Studies to treatment of Obstructive sleep Apnea with Oral Appliance Therapy. All these areas deal significantly with the neuromuscular positioning of the lower jaw and have proven to be a natural progression in his post-graduate studies.
He is the founder and developer of Koala® Center For Sleep & TMJ Disorders and follows strict medical and dental guidelines for treatment and medical insurance reimbursements for patients. Dr. Willey is a national speaker for conventions and workshops with colleagues and students. Other professional memberships include the American Academy of Dental Sleep Medicine and the Academy of Craniofacial Pain.
Dr. Rod Willey Is the owner of Koala® Center For Sleep & TMJ Disorders in Wausau, WI
Dr. Brian Sorensen, DDS
Dr. Brian Sorensen was born in Wisconsin and raised in the Upper Peninsula of Michigan. He fell in love with Wisconsin while completing his dental education in Milwaukee at the Marquette University School of Dentistry. He graduated in May 2018 and became a General Dentist.
Upon graduation, Dr. Sorensen settled into the Wausau area where he continued to hone his dental skills at Mosinee Family Dentistry. He still practices there today. When Dr. Sorensen was offered the opportunity to treat patients in a new way with Koala®, he was intrigued and eagerly accepted.