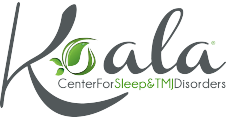 IS SNORING KEEPING YOUR
PARTNER AT A DISTANCE?
Snoring can hurt your relationship and your heart.
Untreated sleep apnea increases your risk of heart attack by 5x. Ask us about treatment options you can live with.
Directions to Koala® Centers For Sleep & TMJ Disorders in Kansas City, MO


Check Our Patient Reviews
Dr. William Busch DMD, MAGD, D.ASBA
Dr. Busch is a general dentist and a Diplomate of the American Sleep and Breathing Academy. Dr. Busch has also earned the title of Master of the Academy of General Dentistry. This award symbolizes his pursuit of continuing education to provide the highest quality of dental care to patients.
He has been practicing dentistry and helping people in the Kansas City area for over twenty-five years. Raised in Staten Island, New York, Bill now lives with his wife, Natalie, and their four children in Parkville, Missouri. Dr. Busch attended St. John's University in New York where he received a BS in Biology and Chemistry. He graduated as a Doctor of Dental Medicine, or DMD, from Fairleigh Dickinson University College of Dental Medicine in New Jersey in 1989.
Dr. Busch is excited to offer oral appliance therapy for snoring, sleep apnea and TMJ disorders because he knows the difference it can make in his patients' lives.
"One of the most rewarding things anyone can do in life is to help improve the life of someone else. Sleep Medicine allows me to do that every day, and I'm grateful to my patients for allowing me to do just that!" – Bill Busch, DMD, MAGD, D.ASBA
Dr. William Bush is the owner of Koala® Center For Sleep & TMJ Disorders in Kansas City, MO