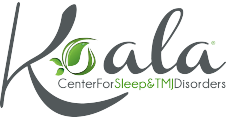 IS SNORING KEEPING YOUR
PARTNER AT A DISTANCE?
Snoring can hurt your relationship and your heart.
Untreated sleep apnea increases your risk of heart attack by 5x. Ask us about treatment options you can live with.
Directions to Koala® Center For Sleep & TMJ Disorders in El Paso, TX


Dr. Bryan Kalish DDS, MS
Dr. Bryan Kalish is a general dentist and periodontist. He graduated from the University of Missouri – Kansas City School of Dentistry where he obtained his Doctor of Dental Surgery degree. He then completed the US Army's Advanced Education in the periodontology (AEGD) One-Year Program in Tacoma, Washington.
Dr. Kalish spent the next two years performing humanitarian missions in Asia while also providing dental care to special operation Soldiers as the 1st Special Forces Group (Airborne) Dentist. After practicing periodontology for four years, Dr. Kalish completed the three-year Army Periodontic Residency Program while simultaneously earning a master's degree in science from the Medical College of Georgia in Augusta.
Dr. Kalish has since received advanced training in treating snoring, sleep apnea, and TMD issues with oral appliances and Botox®. The Koala® Center For Sleep & TMJ Disorders gives adults in the El Paso region more options to treat their apnea. He loves traveling the world having been to almost 40 countries. When not watching sports (soccer being his favorite), he enjoys hiking in the summer and snowboarding in the winter. His favorite pastime is spending time with his wife Jennifer, and their family and friends.
Dr. Bryan Kalish Is the owner of Koala® Center For Sleep & TMJ Disorders at El Paso, TX