Meet Dedicated Doctors and Medical Staff at Koala® Center For Sleep & TMJ Disorders El Paso, TX.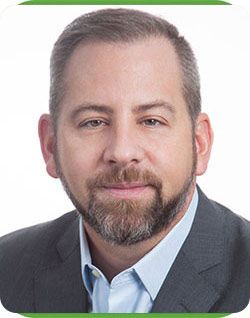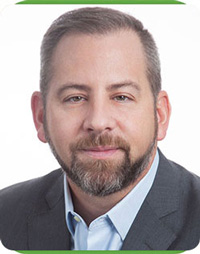 Dr. Bryan Kalish
What is the professional qualification of Dr. Bryan Kalish?
Dr. Bryan Kalish graduated from the University of Missouri – Kansas City School of Dentistry where he obtained his Doctor of Dental Surgery degree. He then completed the US Army's Advanced Education in General Dentistry (AEGD) One-Year Program in Tacoma, Washington. Dr. Kalish spent the next two years performing humanitarian missions in Asia while also providing dental care to special operation Soldiers as the 1st Special Forces Group (Airborne) Dentist. After practicing general dentistry for four years, Dr. Kalish completed the three-year Army Periodontic Residency Program while simultaneously earning a Master of Science degree from the Medical College of Georgia in Augusta. He then became a board-certified Diplomate of the American Board of Periodontology, served as a periodontics mentor/instructor, an officer-in-charge of two dental clinics, deployed to Iraq in support of Operations Iraqi Freedom, and a regional operations officer. He also earned a Master's in Strategic Studies from the Army War College. Before retiring as a colonel, he served his last four years at the highest level of the US Army Dental Command, culminating with his positions as the Director of Healthcare Operations and Chief of Dental Policy for the Army where he created the Army's Go First Class program. His final Army awards include the Legion of Merit, the Surgeon General of the Army's "A" Proficiency Designator, and the US Army Dental Corps Chief's Exceptional Service and Leadership Award.
It was during this time the Dr. Kalish was able to collaborate with many physicians on processes to improve Soldiers overall health which led his team to begin evaluating and treating Soldiers with sleep apnea. Many Soldiers cannot always use their CPAP machines when deployed or training or they feel too claustrophobic and will not wear the device. Oral sleep appliances (OSAs) offer another effective first-line treatment option for patients that snore or suffer from mild and moderate sleep apnea – whether it is a Soldier or a civilian. OSAs can also be used in combination therapy for patients with severe sleep apnea.
Dr. Kalish has since received advanced training in treating snoring, sleep apnea, and TMD issues with oral appliances and Botox®. The Koala® Center For Sleep & TMJ Disorders gives adults in the El Paso region more options to treat their apnea. Dr. Kalish is especially excited about treating children and adolescents with sleeping related breathing disorders through the KoalaKIDZzz® program. He loves traveling the world having been to almost 40 countries. When not watching sports (soccer being his favorite), he enjoys hiking in the summer and snowboarding in the winter. His favorite pastime is spending time with his wife, Jennifer, and their family and friends.