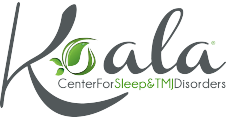 IS SNORING KEEPING YOUR
PARTNER AT A DISTANCE?
Snoring can hurt your relationship and your heart.
Untreated sleep apnea increases your risk of heart attack by 5x. Ask us about treatment options you can live with.
Directions to Koala® Centers For Sleep & TMJ Disorders in Mishawaka, IN


Check Our Patient Reviews
Our focus is to provide transformational treatment for Obstructive Sleep Apnea without surgery or prescriptions. Treatment that is natural and provides your body with the relief needed to feel restored and revived each day – all day and enjoy your days without headaches!
One of our primary goals is to do all we can to ensure you can be the person you want to be and do the things you want to do! Too many parents are tired and miss out on some of life's best moments with their children and grandchildren due to tiredness. Too many employees are passed over for workplace promotions due to a lack of focus as afternoon tiredness drags them down. And too many couples are sleeping in different bedrooms due to snoring.
Far too many children are suffering every day in classrooms and social encounters because of poor airway development. They simply are not getting the oxygen their bodies must have and often struggle with a misdiagnosis.
Why not make a visit to our office today and experience the results of a peaceful night's rest and days without headaches! Please take a moment to review our patient's testimonials. We have helped them, and we can help you too. Simply make an appointment online or call our office.