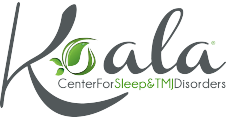 IS SNORING KEEPING YOUR
PARTNER AT A DISTANCE?
Snoring can hurt your relationship and your heart.
Untreated sleep apnea increases your risk of heart attack by 5x. Ask us about treatment options you can live with.
Directions to Koala® Centers For Sleep & TMJ Disorders in Columbia, MO
Richard S. Bohon, DDS
Licensed General Dentist
Richard S Bohon, DDS has been practicing dentistry in Columbia, Missouri since 1978. Dr. Bohon attended Westminster College in Fulton, MO and graduated with a bachelor's degree in Psychology. A third generation dentist, he graduated from UMKC School of Dentistry and has been practicing in Columbia ever since. Dr. Bohon became interested in treating sleep apnea when he himself was diagnosed. After learning the health risks associated with untreated sleep apnea, he received training on the treatment of snoring, sleep apnea, and TMD with oral appliance therapy. Dr. Bohon is a member of the ADA, Missouri Dental Association, Columbia Dental Society and the American Academy of Dental Sleep Medicine. He is also a member of the American Sleep and Breathing Academy. Dr. Bohon loves cycling and spends a lot of his free time riding to Rocheport and back along the MKT trail. He is a huge Mizzou football fan and you will find him enjoying almost every home game with his wife and kids.
Memberships & Affiliations
American Academy of Dental Sleep Medicine
American Dental Association
Missouri Dental Association
American Sleep & Breathing Academy