Meet Brian Sorensen, DDS at Koala® Center For Sleep & TMJ Disorders Wausau, WI
Meet Brian Sorensen, DDS, our general dentist at Koala® Center For Sleep & TMJ Disorders who aims to treat patients with sleep apnea and TMJ disorders so they can enjoy a peaceful sleep. 

Contact

 our team of professionals for more information or visit us online to 

book an appointment

. We have convenient locations across the U.S. in 

Bloomington IL

, 

Peoria/Dunlap IL

, 

Mishawaka IN

, 

Kansas City MO

, 

El Paso TX

 and 

Wausau WI

.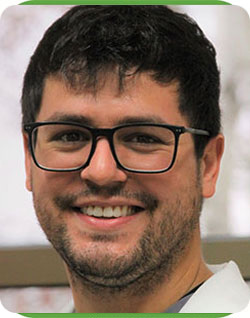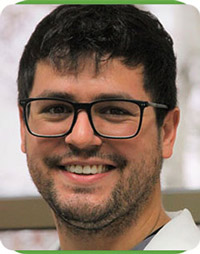 Brian Sorensen, DDS
What is the educational background of Brian Sorensen?
Dr. Brian Sorensen was born in Wisconsin and raised in the Upper Peninsula of Michigan. He fell in love with Wisconsin while completing his dental education in Milwaukee at the Marquette University School of Dentistry. He graduated in May 2018 and became a General Dentist.
Upon graduation, Dr. Sorensen settled into the Wausau area where he continued to hone his dental skills at Mosinee Family Dentistry. He still practices there today. When Dr. Sorensen was offered the opportunity to treat patients in a new way with Koala®, he was intrigued and eagerly accepted.
What are the professional qualifications of Brian Sorensen?
Dr. Sorensen has helped many patients find relief from debilitating symptoms by treating the root cause of their conditions. "I have developed a strong passion for treating Sleep Apnea and TMD patients. Solutions to Sleep Apnea and TMD can be challenging, but Koala® has developed a straightforward solution for these patients. Treating Sleep Apnea and TMD are both rewarding and satisfying; you do not just fix a problem a patient is having, you change their life."
What does Dr. Sorensen likes to do in his free time?
When Dr. Sorensen is not at work, you'll find him and his wife, Jaida, kayaking with their dog in the summer and skiing in the winter. They also enjoy exploring new towns and cities and finding great places to eat. They love hiking while the leaves change and grilling during Packer/Vikings games. (Unfortunately, Jaida is a Vikings fan!) We think you'll really enjoy getting to know Dr. Sorensen.