Meet Hollie Nicole Hangartner, APRN, FNP-C at Koala® Center For Sleep & TMJ Disorders in Peoria IL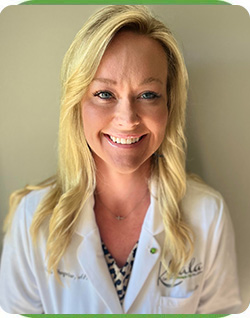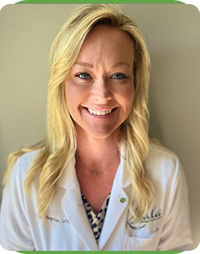 Hollie Nicole Hangartner, APRN, FNP-C
Nurse Practitioner
Mrs. Nicole Hangartner believes when a person sleeps better, they feel better and then can live a better life! It is important to Nicole to help patients who are struggling with sleep deprivation or pain so that they can truly feel their best every day.
Nicole studied at Methodist College of Nursing and earned her Bachelor of Nursing in 2015. She then earned her Master of Science in Nursing in 2019. Nicole's professional journey has brought her to Koala®, where she meets with patients to assess their sleep and TMD needs, orders diagnostic tests, and prescribes and oversees treatment therapies. She is excited to work with you and find the most effective treatment method that you will be comfortable using for consistent, long-term benefits.
Some of Nicole's additional interests, outside of her very busy family and adorable dogs, include: nutrition, exercise, boating and the great outdoors. We think you will really enjoy working with Nicole to achieve your best sleep and TMD health!